We Welcome Your Feedback and Comments
Do you have questions or comments for us? We'd love to hear them! Fill out the form and we will get back to you as soon as possible.
If you need help with any aspect of the buying process, please don't hesitate to ask us. Our customer service representatives will be happy to assist you in any way. Whether through email, phone or in person, we're here to help you get the customer service you deserve.
Wondering about that "Live Chat" bubble in the lower-right hand side of your screen. It's our invitation from Sherwood Dodge to chat with us via our live chat channel. We have a great team of online chatters who are ready to answer any and all of your questions about vehicles, service, our website, and more. 

Have a question about buying or selling your car? Check out www.AskScott.ca
You can also contact us at customerservice@spdodge.ca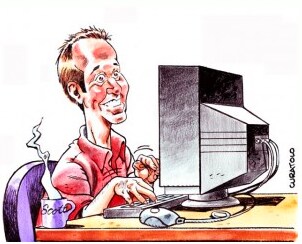 Scott Held, president of Sherwood Dodge
By completing this form below, I consent to receive electronic messages from Sherwood Dodge and its staff members containing sales promotions, product offers, special events, and other information relating to our products and services. 
I understand that I may withdraw consent and/or unsubscribe from emails at any time.