Take the Stress Out of Tire Storage! 
Are you tired of dealing with the hassle of changing and storing your seasonal tires?  
We're here to help! Experience convenience, care and safety and get back that valuable space in your shed, apartment or home. 
Fully insured, secured and climate controlled facility
Next day pick-up and delivery
In-depth customer information and management
Professional washing and leak checks done on all wheel assemblies stored
100% commitment to consumer satisfaction
Don't take the risk! Let us handle the heavy lifting and your dirty tires.
---

Looking for FREE Tire Storage?
When you purchase a set of winter tires, receive FREE seasonal tire storage at Sherwood Dodge. 
Plus save even more during our Buy 3 Tires, Get 4th Tire FREE offer before October 31st, 2018. 
($99.95 value)
*some conditions apply. See dealer for details.
---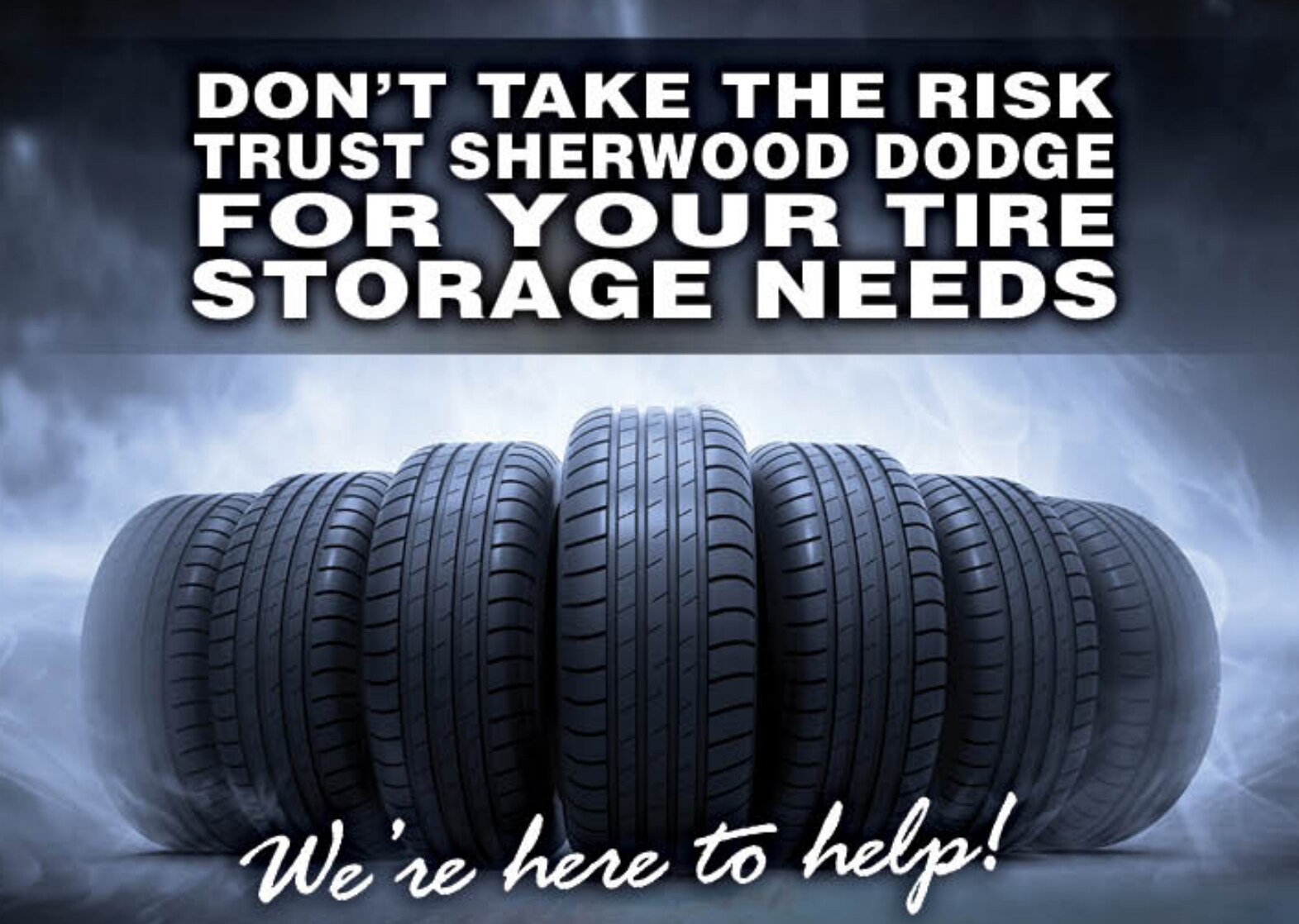 Ask Us About Tire Storage!
Experience Convenience
No heavy lifting or handling
No need to load and unload dirty tires in and out of your vehicle
Save space in your shed, garage or home
Experience Care
Fully insured / secured warehouse
Climate controlled facility
Next day pickup and delivery
100% commitment to customer satisfaction
Experience Safety
First in line status for seasonal tire changes
Complete tire analysis to assess the condition of your tires
Professional washing and leak checks done on all wheel assemblies stored
Peace of mind for you and your family